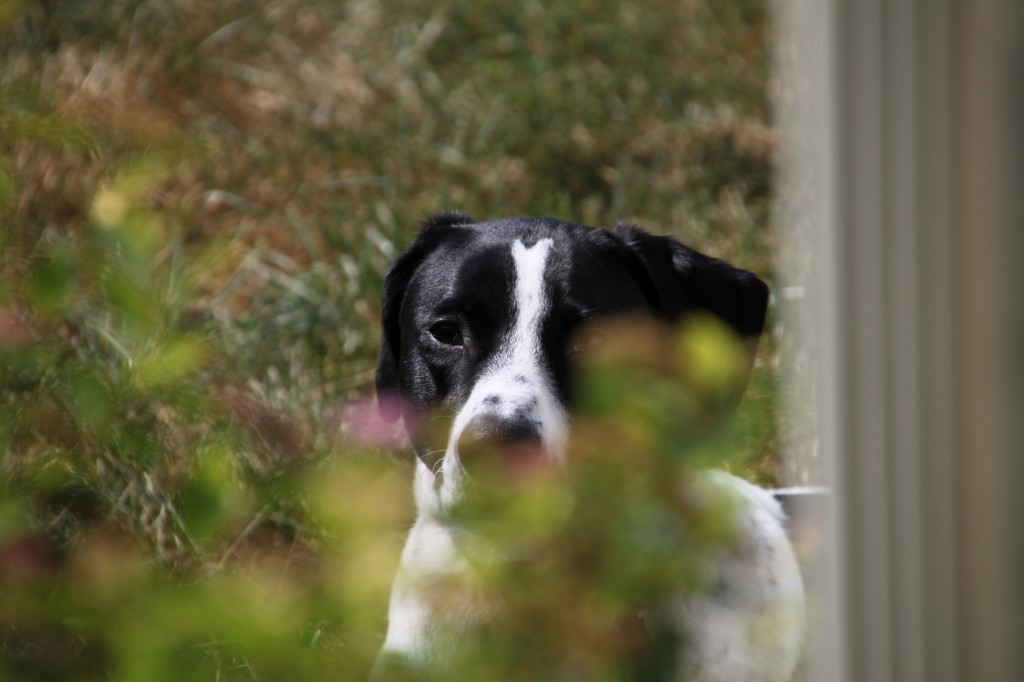 Recently Sparky has decided that he doesn't really want to come in after we take him out sometimes.  So, what's the easiest way to rebel against your parents?  By not doing anything of course!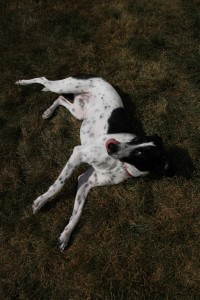 Sparky now tends to just go outside like normal and do his 'business' but will occasionally just lay down in the front yard and stare at you as if saying 'What, you want me to go inside?'
I did what any responsible dog owner would do.  I let him off of his leash, went inside and grabbed my camera and had a mini photo session.  The pic to the right along with the one above are the best although there were about 20 more pictures taken.
He's quite the photogenic dog, Sparky is.