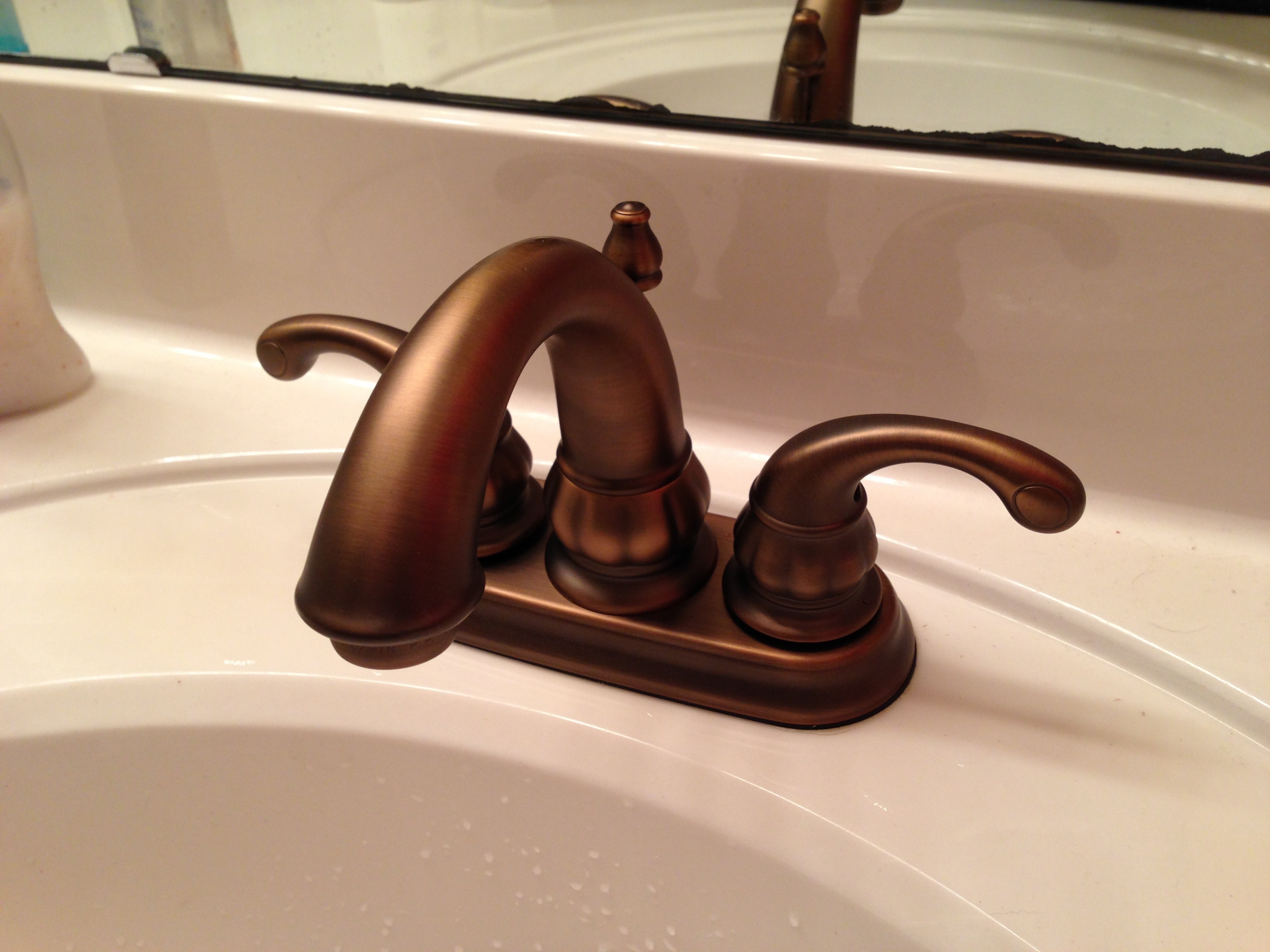 Tonight we installed faucet number two. We are upgrading some items in the house to make it feel like our own and to improve the feel a bit more.
These are Price Pfister Treviso 4″ center set faucets. They are quite an improvement of the ones which came with the house (pictured below).
More upgrades coming soon!