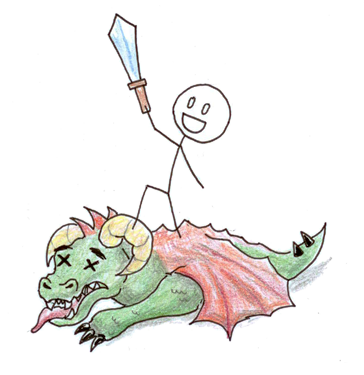 Hooray!  This morning at about 1AM I completed the Dropquest 2011 for Justin and I.
As I submitted Justin's final question first, he ended up in 13,460th place while I ended up in 13,649th place.  A long way from first place to be sure, but I'm pretty happy to just have completed it.
The graphic to the right is what showed up once you'd completed the journey.