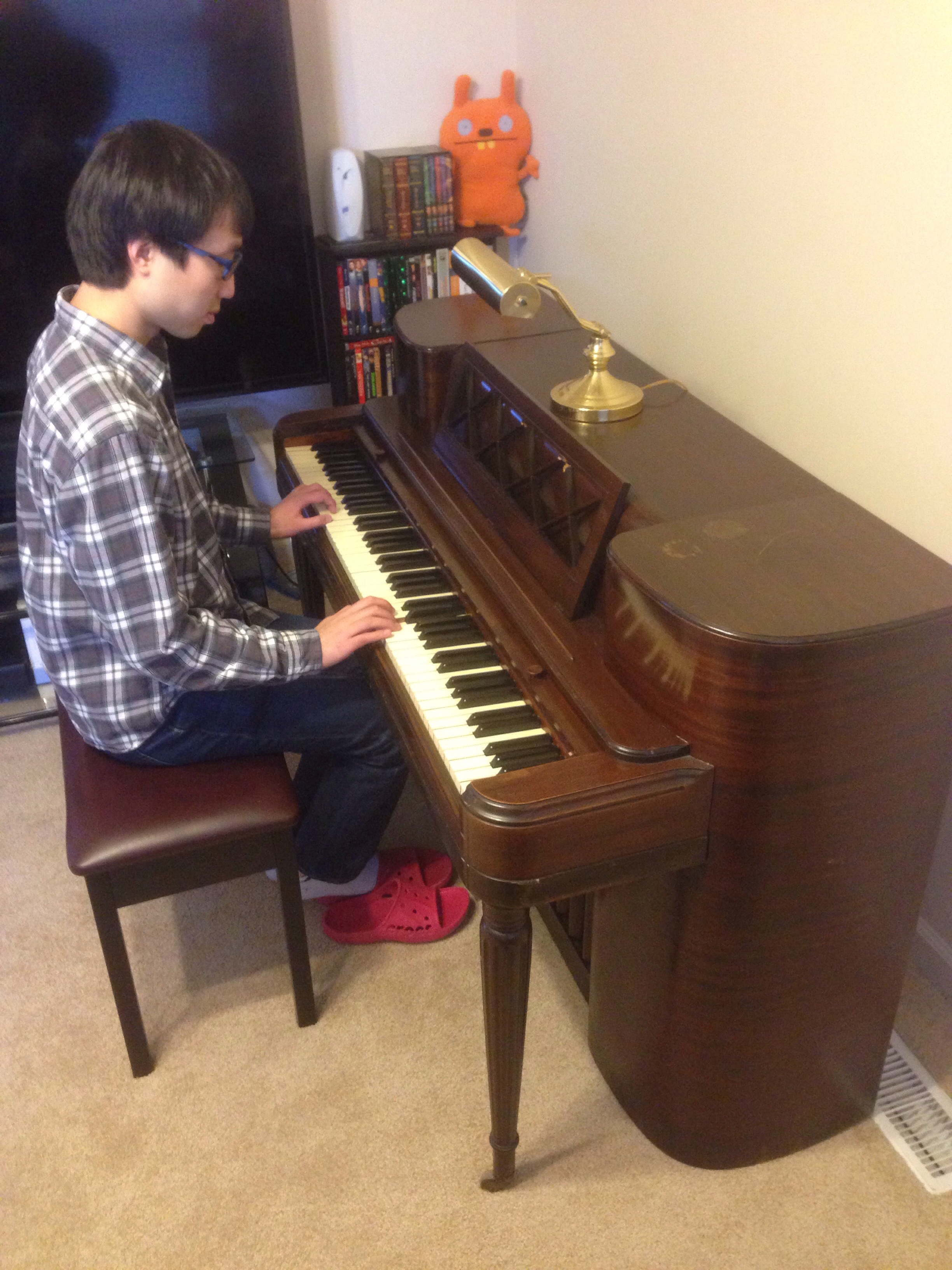 This past weekend, we became the new home for a beautiful vintage piano. A coworker of Justin's is moving to a new opportunity and we were able to provide a great home for this beautiful piece.
The piano, a Wurlitzer 591, looks to have been produced in the 1940's. It is a Wurlitzer spinet piano. While not very tall (around 4′), it is very heavy and difficult even for two people to move.
We have already started to enjoy playing it and look forward to truly learning to play. I look forward to cherishing this beautiful piano for many years to come!