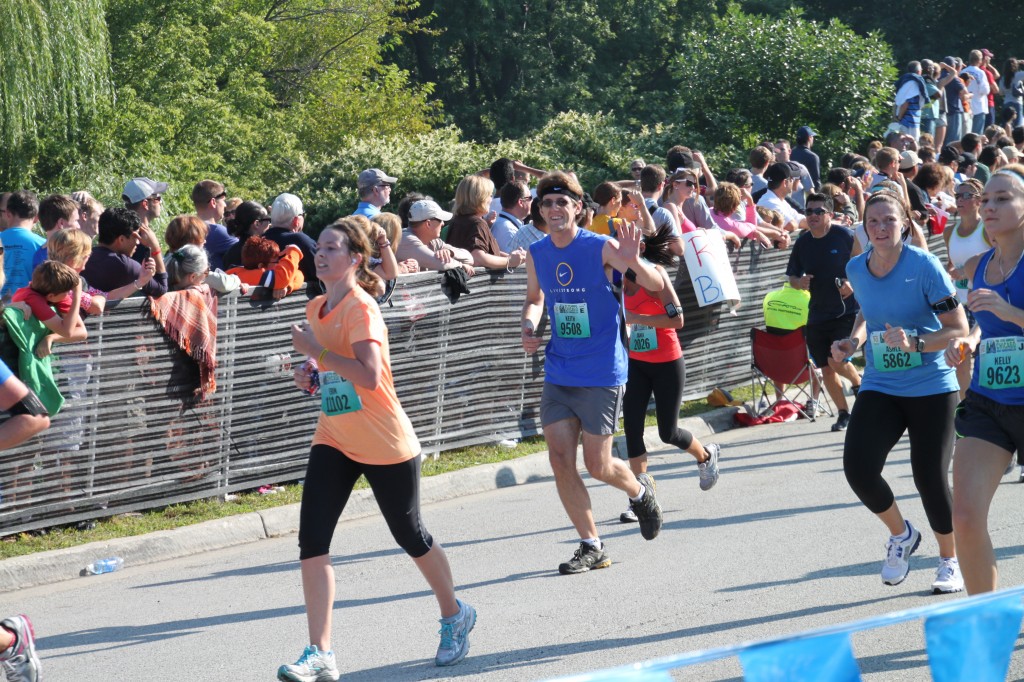 Yesterday I ran the Chicago Half Marathon.  While I am happy that I was able to run it and it was certainly an amazing experience, I didn't end up getting the time that I wanted and although it's only my second half marathon, it's also my last.
I ended with a time of 2:09:07, which was more than my time for my last half marathon, but not bad given that the weather was about 15ºF hotter than I was expecting.  Having ran this half marathon, it did allow me to confirm that I'm going to focus on improving my times for the shorter 5k runs instead of going between those and endurance training for half marathons.  I will do better than ever next year during the Purdue 5K Challenge and beyond!
Thanks Justin, Mom and Dad for coming to support me during the race!